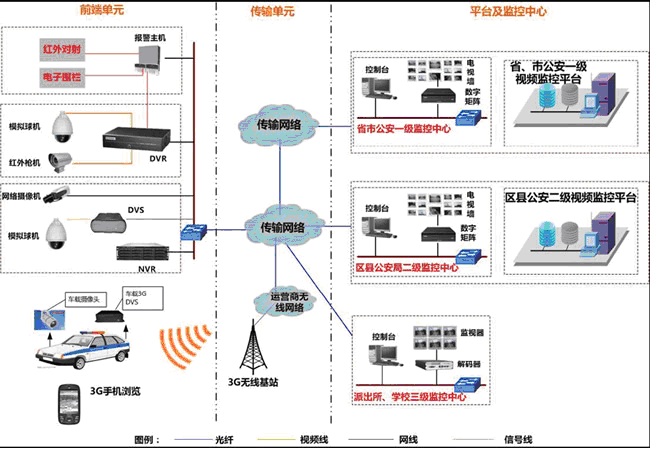 Solution introduction:
1, HD remote network video surveillance, real-time monitoring; of campus perimeter, as well as various key sites within the campus
2, Fences, door monitoring points, install infrared, access control and other alarm equipments, local and remote alarm, emergency alarm points laid on campus, to achieve event-triggered
emergency response;
3, Provide intelligent video analysis capabilities, achieve cross-border, wandering and other intelligent video analysis functions;
4, to provide voice and video intercom, enabling distance course and remote examine.
5, large capacity, high efficiency video storage, playback and retrieval of events, also provide materials for courseware, online courses release etc.
Solution Highlights:
1. Campus comprehensive security monitoring, integrated high-definition video, perimeter alarm, emergency alarm, intercom and other functions;
2, intelligent video analysis, intelligent video analyze cross bounds, wandering, etc.;
3, high-definition monitors and large capacity, efficient video storage service can also provide teaching materials and infrastructure.